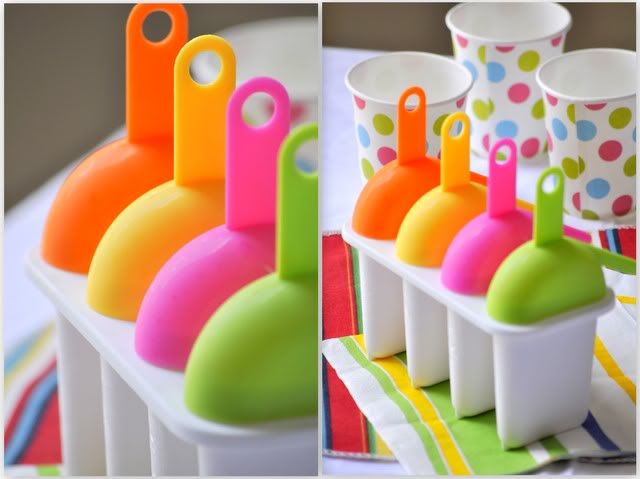 I got the moulds for ice sticks recently thinking I will make something for my nieces when they come for a visit next month....I washed the mould n' left it to dry n' RJ walks in at the end of the day sees them in the kitchen n' he is immediately like..."oh wow, you are gonna make me some ice sticks?"...honestly I just loved the idea...I mean I used to eat them by the dozens when we were kids....I can remember the days when I would stick out my tongue to check the color after having grapes, orange, mango ice sticks (we used to call them ice lollies). I have already done couple of batches so far n' we love them. They are just perfect for the hot summer n' so easy...:)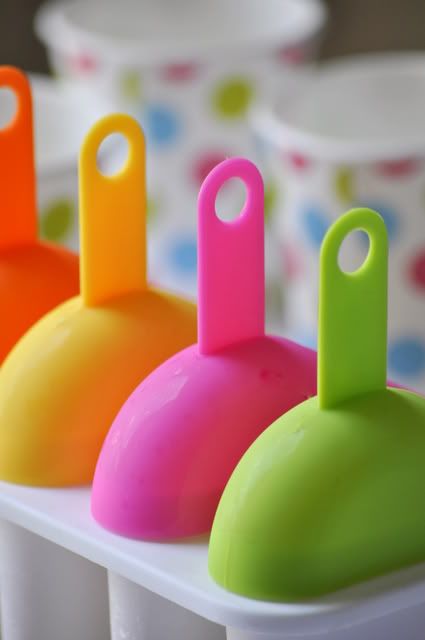 Ingredients:
Makes about 4 ice lollies
1. Ripe Mangoes: 3nos (Medium Sized)
2. Sugar: as per taste (check to see if needed)
Method:
1. Peel and de-stone the mango.
2. Chop them into small pieces.
3. Blend the mangoes and sugar together.
4. Fill the ice lolly moulds with the puree and freeze. (add a little water only if the puree is too thick)
Kids would just love this homemade treat....why kids? like us, you might enjoy them too...:)
I'm sending this post to
'Healing Food- Mango'
event hosted by
Reva of Kaarasaaram
this month, also linking
Siri of Cooking with Siri
.
Also, sending this post to the event 'Kids Delight' hosted this month by Mina of
Authentic Vegetarian Recipes
, this event was initiated by Srivalli of
Spice your Life
.