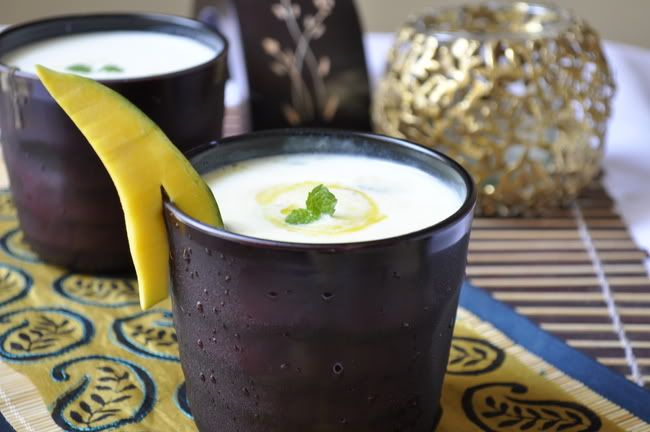 A try at 'Mango Fool'...that didn't fool me at all. ;)...I had to start with that sad joke. But really, the name Mango Fool has fascinated me since a while. Rj n me...we are both huge fans of Mangoes. Ok, he is a huge fan of ripe mangoes n' I on the other hand, love mangoes in any form. I look forward to summers in India, just for the abundant supply of Mangoes everywhere(i ain't exaggerating!).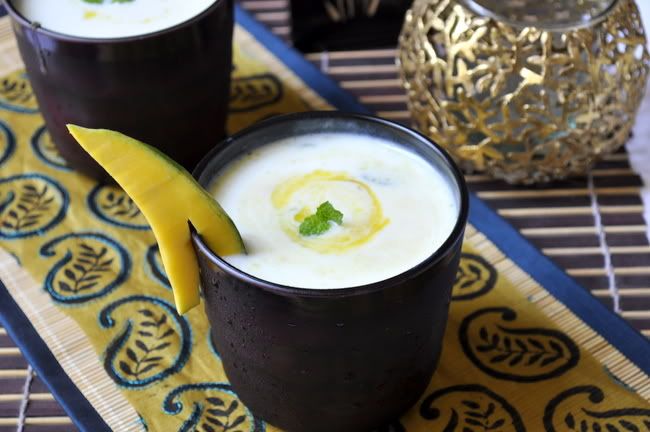 I have 3 mango posts with me n' I told myself, for the love of Mangoes, I better stop being lazy and do the Mango blog posts soon. So here you go, Mango Fool is my first post.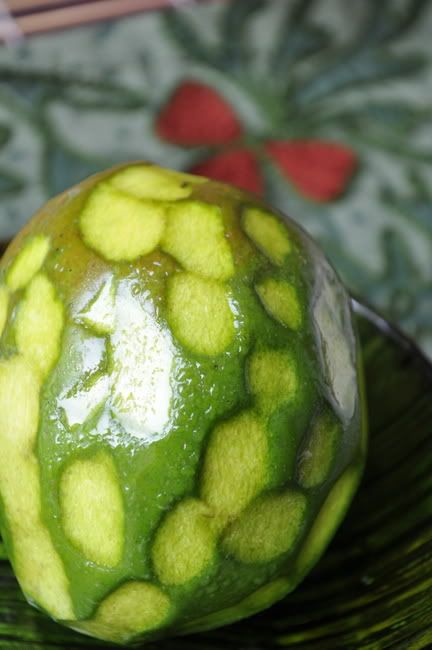 Ingredients:
1. Mango puree (Fresh n Raw) : 1cup *
2. Yogurt - 2 cups (preferably thick or thickened)
3. Sugar : 3-4tbsp
4. Mint leaves - few
5. Lemon juice: 1tbsp
6. Salt: to taste
* I used some mangoes which were between the stages of raw n' ripe. I used really sour mangoes, so had to adjust the ingredients a little in the end. So please taste as you go n' make adjustments while making the drink depending on the mangoes you use.
Method:
Step 1: For the Mango Puree. Peel and slice the Mangoes. Boil them in a little warm water till soft. Pass through a sieve and allow it to cool. (while slicing the flesh off the stone, don't go too close to the stone, as this part is very fibrous and won't be nice in this drink.)
Step 2: Beat the yogurt till smooth. Add sugar and salt to this. Crush some mint leaves n' add it to the yogurt.
Step 3: Add the lemon juice to the Mango puree and mix well.
Step 4: Mix the mango puree and yogurt to get a thick mixture. Chill it before serving. Garnish it with a few mint leaves and its ready.
Reduce the amount of sugar and add more salt, if you love sourness in drinks as much as I do. This is perfect for a hot day. :)